Who We Service
Restaurants

Religious/Spiritual

Non-Profits

Golf Courses

Auto/Trucks Dealers

And many many more...
Talk with us.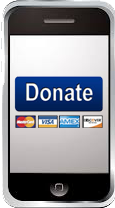 Mobile Network









SMS Statistics
Mobile communication's By The Numbers


- 98% of text messages are read within minutes of receipt.

- The average delivery time for SMS messages is under 7 seconds.

- 98% of text messages are read vs. 29% of Tweets vs. 12% of Facebook posts vs. 20% of emails.

- 93% of all adults have a cell phone.

- 271 million Americans own some type of a mobile device.

- The global mobile market will grow from $3.4 billion in 2010, to $22 billion in 2016.

- This year 2014, mobile internet usage will overtake desktop internet usage.

- Nearly 40% of US households no longer own a landline (Summer 2013).

- Mobile coupons are ten times more likely to be redeemed than traditional coupons.

- SMS produces engagement rates 6 to 8 times higher than email.

- 96% of mobile phone users use SMS text.

- 90% of mobile users who participated in an SMS loyalty program felt they had gained value from it.

- It takes a consumer an average of 90 seconds to respond to a text message. On the other hand, it takes 2.5 days for a consumer to respond to an email. Keep in mind that the word 'respond' in this case doesn't mean 'reply.' Rather, it means digest the information and, maybe, do something about it. SMS marketing produces action.

- 83% of people that receive mobile coupons say they would like at least 2 messages each month.

- SMS coupons are 10x more likely to be redeemed than mail or newspaper coupons.

- The average person looks at their phone 150 times each day.

- Losing someone's mobile phone stresses people out more than losing their wedding ring. Seriously.