Who We Service
Restaurants

Religious/Spiritual

Non-Profits

Golf Courses

Auto/Trucks Dealers

And many many more...
Talk with us.
Text ANNCO to 71441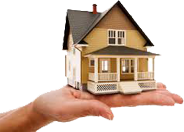 Mobile Network
Property Listing

Helping real estate agencies generate leads has never been easier. Real estate has always been a very competitive market, but since the housing crash several years ago along with increased restrictions by banks on mortgage approvals, agents need every tool available to them to increase their pool of buyers.

Easy To Implement

Keywords and QR codes can be added to sign riders as well as all print advertising. When a prospect requests information they will get a link to a landing page or a mobile website with pictures and info on the property and the agent will get a sales lead.