Who We Service
Restaurants

Religious/Spiritual

Non-Profits

Golf Courses

Auto/Trucks Dealers

And many many more...
Talk with us.
Text ANNCO to 71441

GOLFERS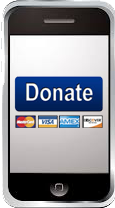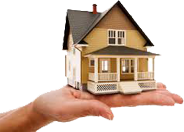 Mobile Giving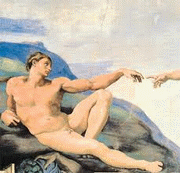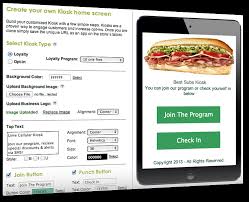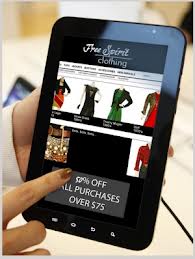 Mobile Network
FAQ's


Q: Do people I text have to pay to receive my text messages?
A: Carriers may offer different text messaging packages but most either have unlimited messaging plans or plans that include large numbers of messages per month.

Q: How many characters may I include in a text message I send?
A: A standard text message is 160 characters maximum. Characters means letters, numbers, spaces, symbols and punctuation.

Q: How long does it take to deliver a text message?
A: Text messages are usually delivered in a few seconds but some may take a few minutes. Please note that delays may occur if a recipient's phone is turned off or they are out of the coverage area. When this happens a carrier will attempt to deliver your message for up to 72 hours.

Q: What is a short code?
A: Short codes (also known as short numbers) are special telephone numbers, significantly shorter than full telephone numbers, that can be used to address SMS and MMS messages from certain service provider's mobile phones or fixed phones.

Like telephone numbers, short codes are unique to each operator at the technological level. Short codes are widely used for value-added services such as television program voting, charity donations and mobile services.

Q: What are the advantages of using text messaging?
A: Text messages are a quick, effective, inexpensive means of communication. Over 95% of text messages are opened within minutes of delivery! Most people carry their mobile phones with them wherever they go, so unlike email and land lines, text messages can reach people even when they are on the go.

Q: How much do text messages cost to send using ANNCO Mobile Network?
A: Our prices is based on several available plans. Your price will vary depending on the plan you select. Please see our Price Schedule. Custom plans are available on request.

Q: Am I required to sign a monthly contract?
A: When you open an ANNCO Mobile account it is month to month. To cancel, contact Customer Support at least 5 days before your billing date.

Q: Can I send a single text message?
A: Yes. Instead of selecting a group of contacts, enter a single telephone number when you compose your message.

Q: How do I purchase Credits?
A: If you are logged in to ANNCO website, all you need to do to purchase credits in small or large block depending on your needs. Your payment will be processed and the credits will be added to your account. We accept PayPal Visa, Mastercard, American Express, Discover and ACH taken directly from your bank account.

Q: Does ANNCO Mobile limit me to a certain number of text messages?
A: No. As long as you do not violate our Anti-Spam Policy you may send as many text messages as you pay for.

Q: What is a Keyword?
A: A Keyword is a short word (which may include numbers) that customers send as a text message to your number. A typical campaign would be: 'Text ANNCO to 77948 to sign up for our VIP club.'

Q: How do Keywords work?
A: Your Keywords are associated with your ANNCO Mobile account. To join (opt in) to your group messaging list, your customers or members text your keyword to 77948. The text message will contain opt-out information (text Stop to stop, text Help for help), and you can customize the messages they receive.

Q: Can I have any Keyword I want? Are there any limitations?
A: As long as the Keyword you want is available, you can register it through your account panel. You can use any combination of letters and numbers. Profanity and obscene keywords violate the Mobile Marketing Association guidelines and are, therefore, prohibited.

Q: Are there rules for how I can promote my Keyword online or in print?
A: According to carrier guidelines, you must include information on the frequency of messages you will be sending out (example: maximum of 2 messages per week) and instructions for opting out of the service (example: To unsubscribe, reply STOP),

Q: Where Does ANNCO Mobile Work?
A: ANNCO Mobile works in the United States. Carriers supported: Alltel, AT&T, Boost Mobile, Cellular One, Cellular South, Cincinnati Bell, Cricket, MetroPCS, Nextel, Sprint, T-Mobile, US Cellular, Verizon Wireless, Virgin.

Q: I own a website and I would like to have people to optin to my campaign when visiting.
A: We provide an opt-in web widget that you can embed in your website.

Q: Where is my data stored? How do you protect my data?
A: Your data is saved on our secure server and is kept private and belongs to you. We follow all secure data guidelines set by the industry.

Q: How long does it take to get started?
A: Register now, and you'll be texting quickly. We provide you with all you will need. No software to install.

Q: What do I need to use ANNCO Mobile?
A: All you need is a computer and an internet connect. Our system is completely web-based, so there is nothing to download. Works with PC, a Mac, or any other computer or mobile device. ANNCO Mobile will work on any web based system with a browser.

Q: Can I collect numbers on my website?
A: : If your customers signed up on a contact list, you can add their cell numbers to your text platform. The first time you send them a text, you must include information on how to opt out of the text messaging platform.